OVERSIZE AND OVERWEIGHT PERMITS
The maximum legal vehicle dimensions, loaded or unloaded, that may be operated on Utah highways without special permits:
Height: 14' measured from level road surface to top of load vehicle
Width: 8' 6" with or without load. Measured from outside to outside of widest extremities, excluding appurtenant devices.
Length: Semi-Trailer 53', Double trailer combinations 61'. More lengths in Table 1 of PDF
Oversize and overweight vehicles and loads must obtain a permit before operating within the State of Utah.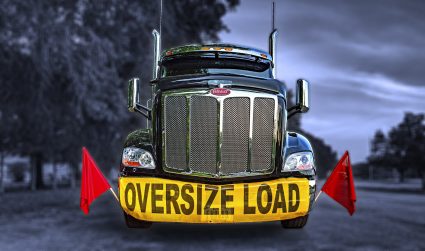 Interstate bridges are designed to support a wide variety of vehicles and their loads. To protect the integrity of the bridges, Bridge Formula weight limits were developed.
Currently, the Federal single-axle Interstate weight limit is 20,000 pounds. The tandem-axle weight limit is 34,000 pounds. Use the bridge formula to calculate the weight of your motor carrier to determine what you can legally haul to avoid an overweight citation.
ANSWERS TO YOUR PERMITS QUESTIONS
There are many state and federal laws that make up the requirements for commercial motor vehicles, their companies, and their drivers. If you have any questions about the laws, ask our agents at any port of entry and they will do their best to get you the answer you need. If they don't know the answer, they can direct you to someone that does.
Customer service contact number – 801.965.4892